Friday 23rd June saw another release of Instinct material by ZTT.
You wait 38 years and then two releases appear within weeks!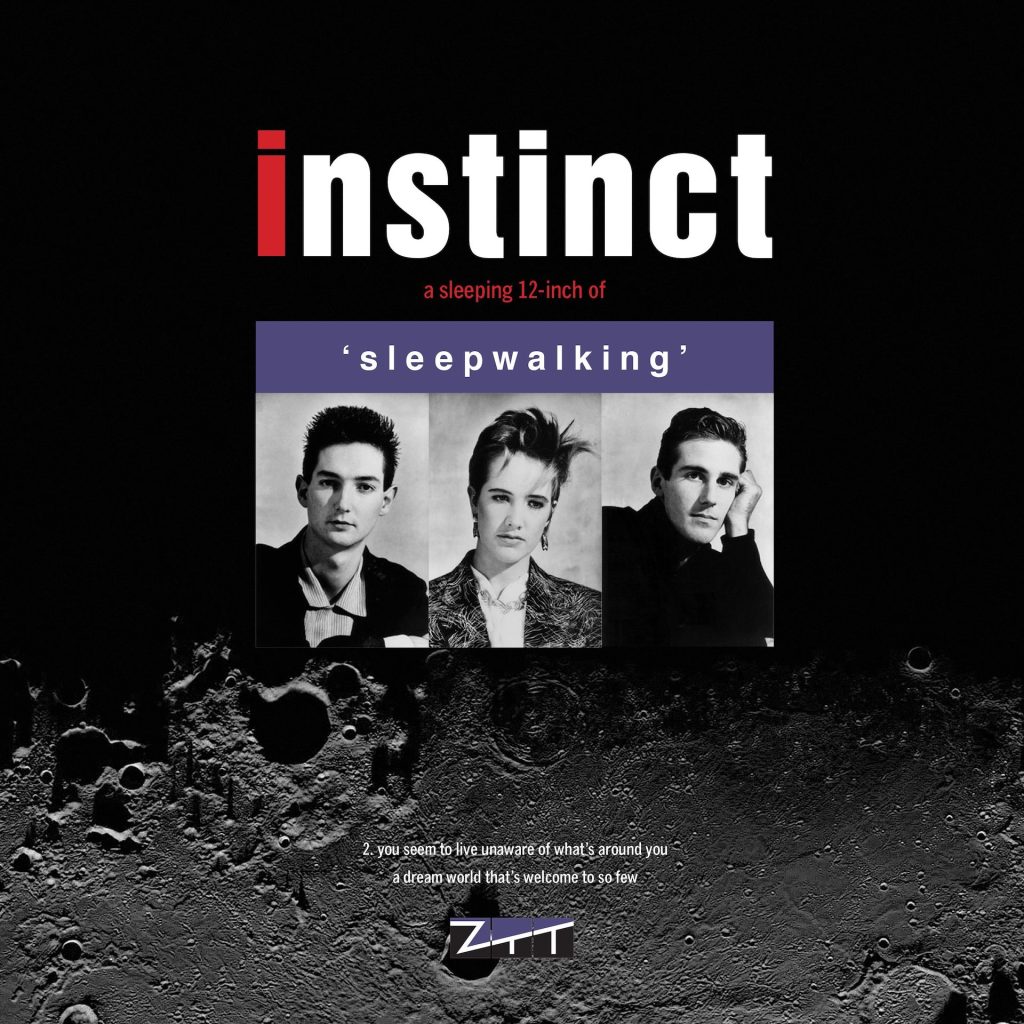 Ian Peel, who is managing the ZTT releases posted on Twitter:
The thirteenth of forty new digital releases to mark the 40th anniversary of Zang Tumb Tuum: originally scheduled as 12 XZTAS 11, Sleepwalking (A Sleeping 12″) by Instinct. Out tomorrow. Definition Series 40-13 #TheDreamDepartment #ZangTumbTuumForty
The tracklisting this time is:
Sleepwalking (Movement 2) – (2:29)
Sleepwalking (Waking) – (4:07)
Swamp Out (12″ Swamp) – (6:40)
Swamp Out (7″ Swamp / Instrumental) – (3:34)
As before the tracks are available digitally on Spotify, YouTube, Amazon Music, Apple Music etc.