Just a quick reminder that Pigbag will be playing two gigs in the next month.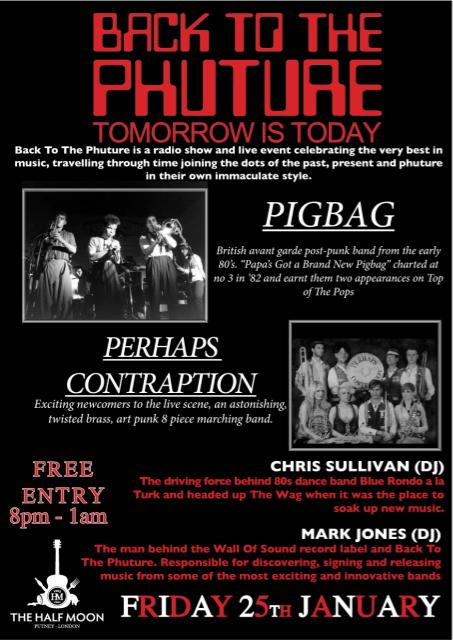 First up is the "Back to the Phuture" gig at The Half Moon in Putney on Friday 25th January. The gig is free entry, but as the venue has a capacity of 200, it's advisable to reserve a space (reservation costs 50p). Support is from Perhaps Contraption with Mark Jones (head honcho at Wall of Sound) Chris Sullivan (Blue Rondo A La Turk) doing a DJ set.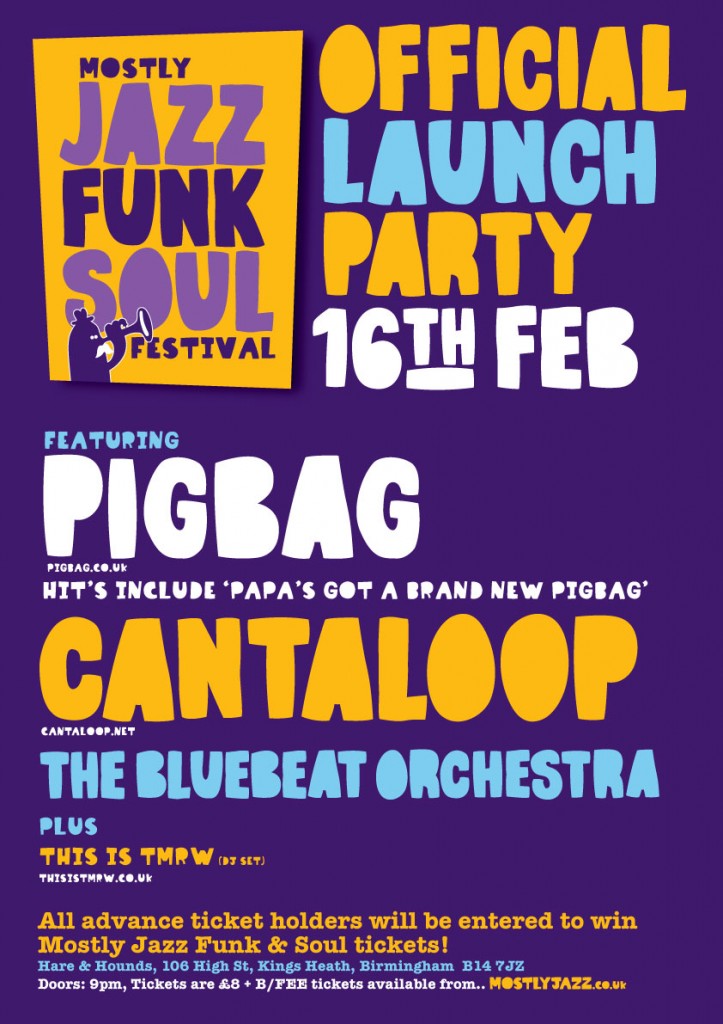 Next up is the band's appearance at the Mostly Jazz festival launch party at the Hare & Hounds  in Birmingham on Saturday 16th February. Details are on the flyer above, and tickets (£8+booking fee) can be had from MostlyJazz.co.uk.
There's a chance to win tickets to the Mostly Jazz festival if you buy tickets in advance.