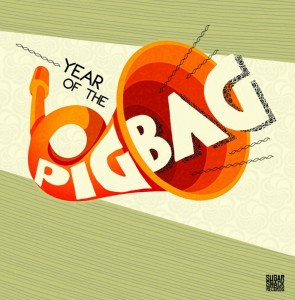 Pigbag have announced details of their new album, to be titled "Year of the Pigbag".
The album will be released on Monday 25th March 2013 as both a physical CD and a digital download.
See the Sugar Shack Records site for more details and a preview of one of the album tracks.
www.sugarshackrecords.co.uk
ARTIST: Pigbag
TITLE: Year of the Pigbag
RELEASE DATE: 25th March 2013
LABEL: Sugar Shack Records
DISTRIBUTION: Shellshock
FORMAT: CD and Digital Download
CAT NO: FOD095CD
BARCODE: 5052571041925
GENRE: Funk, Jazz, Afro, Dance