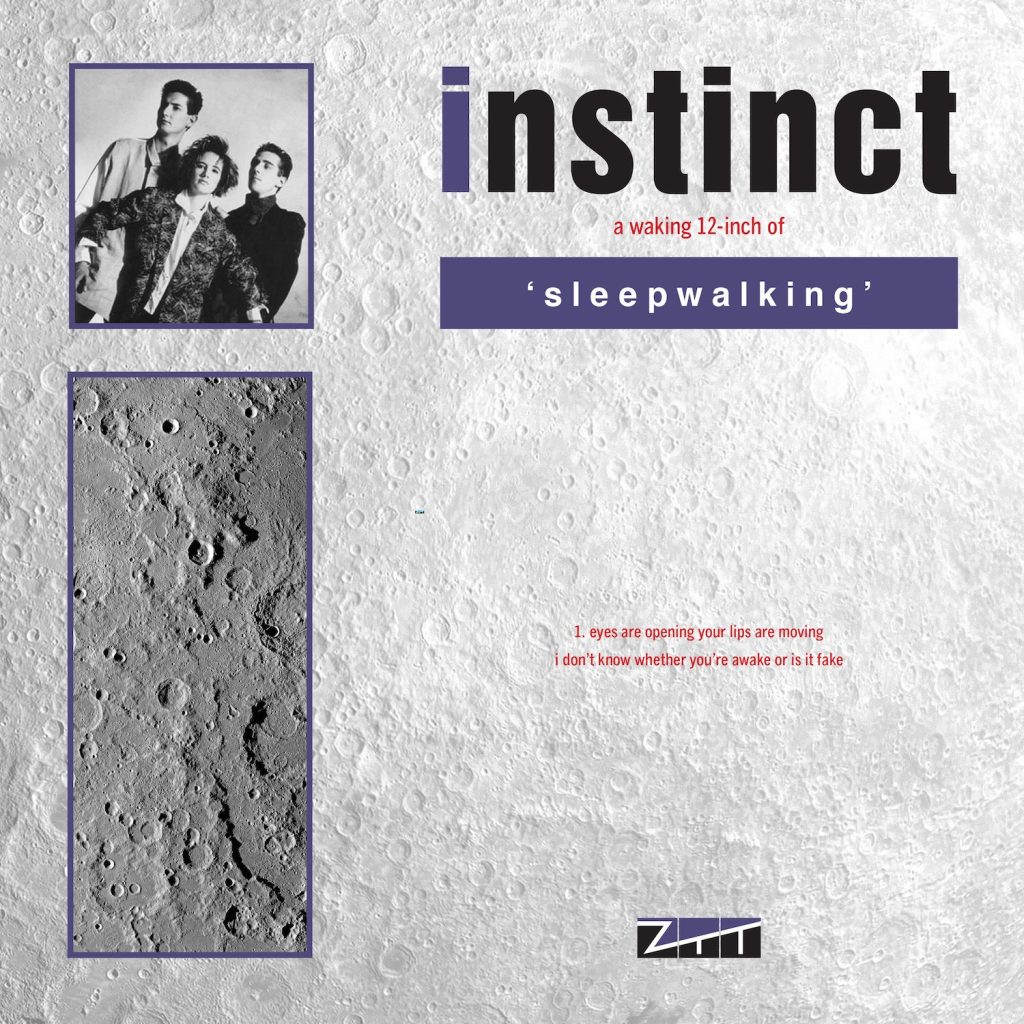 As part of ZTT's 40th Anniversary celebration, they are making 40 new digital releases available. The eighth release in the "Definition Series" is Instinct's "Sleepwalking", originally scheduled for release in 1985.
The release consists of 3 tracks:
Sleepingwalking – Waking / Exxtended Mix (9:34)
Swamp Out 7″ Swamp (3:29)
Sleepwalking – Sleeping (4:08)
That first track title may be a typo from "Sleepwalking" to "Sleepingwalking", we may never know.
Although only the third track (an instrumental version) is previously unreleased, it is great to see the first release solely in Instinct's name.
The release is available from all the usual digital sources – Spotify, YouTube, Amazon, Apple Music etc.
Congratulations to the band and thanks to all involved in making it finally happen.