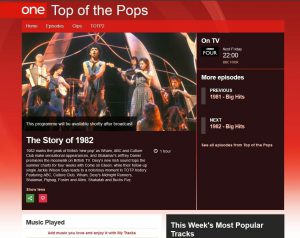 Several members of Pigbag were interviewed for the BBC Four TV programme "Top of the Pops: The Story of 1982".
The programme will be broadcast on Friday 17th June 2016 at 22:00.
1982 was the year Pigbag reached number 3 in the UK Singles Charts with "Papa's Got A Brand New Pigbag", so it'll be interesting to see what the band members have to say, particularly about their Top of the Pops appearances. They were allegedly banned from appearing after some high-spirited "misbehaviour".
Info about the programme on the BBC website: The Story of 1982